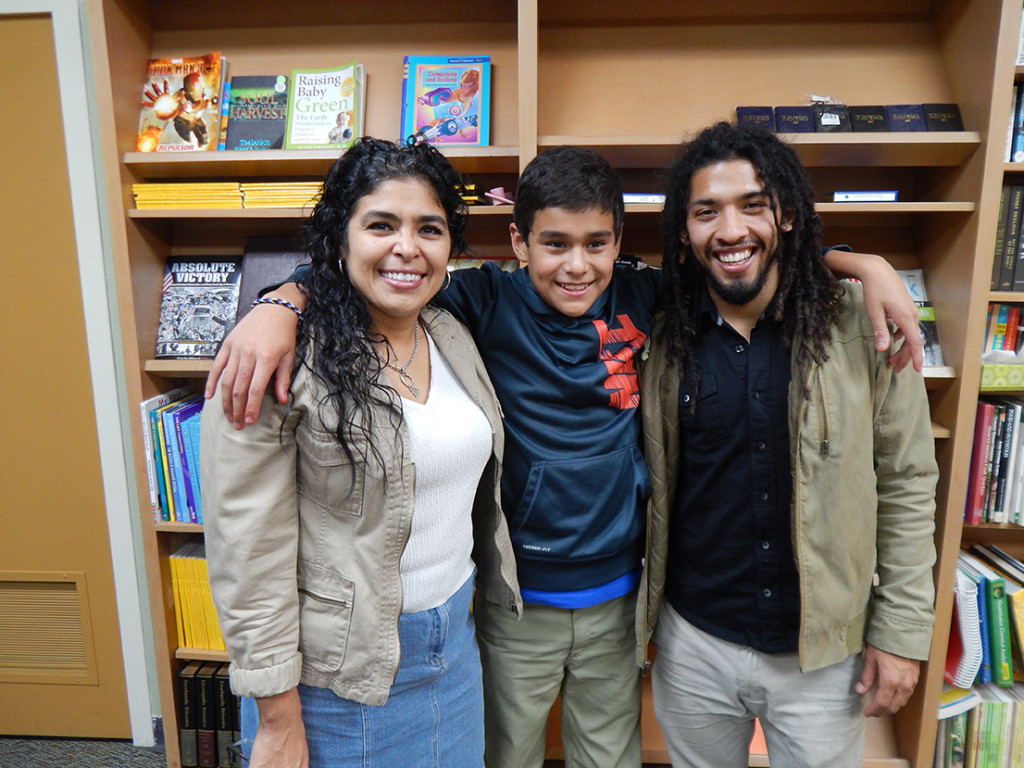 How do you explain why some people are able to achieve things that seem impossible?
Imagine a three-year-old girl being molested for 10 years by her mother's husband. Her mother fears repercussions for speaking out, so the girl pushes the awful memories so far back into her mind that she has absolutely no recollection of childhood.
When this same young girl is 13, a new molester enters the picture: the youth pastor. The teenager attempts suicide several times to no avail. She runs away from home only to be brought back to her hell on Earth. She gets pregnant at 17 and is automatically labeled as a statistic. Her mom dies of cancer when she is 21 and her world is turned upside down.
"…homelessness at 30 with a 12-year-old daughter, nine-year-old son and eight months pregnant."
---
A failed marriage and several failed relationships due to trust and abandonment issues led this young lady to homelessness at 30 with a 12-year-old daughter, nine-year-old son and eight months pregnant. She hears about SAMMinistries and begins the in-take process. One week later she is accepted into the program, but her son decides he wants to live with his father, this breaks her heart, and her life is instantly changed.
She is able to attend college, go to therapy, have day-care for kids, and a safe place for them to lay their heads every night. Although it is very difficult to live at the Transitional Living and Learning Center (TLLC), she pushes on. Waking up at the crack of dawn every morning, getting the kids ready for school and day-care, riding the bus to take her daughter to school and getting to school herself. She stays up until 2:00 or 3:00 a.m. every night to study while the kids are asleep and this schedule continues.
That woman is me.
Why do I keep going? I do not want my kids to be labeled as another statistic: born to a teenage mother, welfare recipients, and dependent on the system.
After a year of enduring the hardships of living with 40 families in crisis at the TLLC, I had the opportunity to move into a transitional house. Of course, I jumped at it and moved out immediately. I was given a six-month extension because I was working diligently full-time, going to school full-time, and attending all the required classes to meet my goals.
It's been 11 years since I left SAMMinistries. I'll never forget arguing with Carmen, the resident manager, about how ridiculous it was to have a curfew for grown adults. Looking back, I realize we all needed that structure and consistency in our lives.
"It's been 11 years since I left SAMMinistries."
---
I received my bachelor's and master's degrees from UTSA in Elementary Education and Educational Leadership. I have been a bilingual teacher for 10 years now and plan to be an assistant principal next year.
Samantha, my oldest, received her bachelor's in Business Administration from Texas State University and her master's from the University of Texas in Social Work. She graduated Magna Cum Laude from both universities. Samantha is doing what she loves as a social worker in Austin.
Jacob is a senior at Texas State University in the social work program carrying a 4.0 GPA. He successfully helped organize the first Street to Feet fundraiser for SAMMinistries.
Drew, who was born at the TLLC, was just accepted into the Mechanical Engineering program at Highland High School. We are expecting him to have a 4.0 throughout his high school years. He is first chair on one of the percussion lines in the Highlands High School band.
SAMMinistries was the catalyst for success in my family's lives. Little did I know that the anger management, conflict resolution, parenting, and money management classes would still be crucial to obtaining my long-term goals. I had the time to rebuild my credit while living at the TLLC, which qualified me to buy a brand new car and have a house built. I still remember our first Christmas in our house. We will continue to create great memories in that house thanks to SAMMinistries.