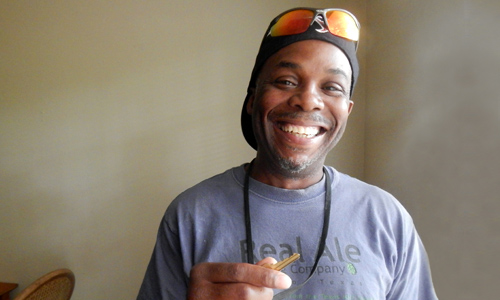 Eric McNear, 46, had been homeless for eight years after trying to reintegrate into civilian life. Finding a job after retiring from the Navy was difficult for Eric, and after years without stability, he eventually fell into an 
all-consuming drug addiction.
---
"… nine months living in a boxcar "
---
At his rock-bottom, Eric spent nine months living in a boxcar, then in a tent behind a Walmart. It wasn't until this past winter when Eric found himself in a shed, with only one blanket to keep warm, that he decided he needed to make a change. In that shed, Eric promised himself he would have a better life by June 30, 2015, his birthday.
"I wanted to get back in the game," he said. With a phone call to SAMMinistries, and the perseverance to find a better future, Eric is now on the path to success.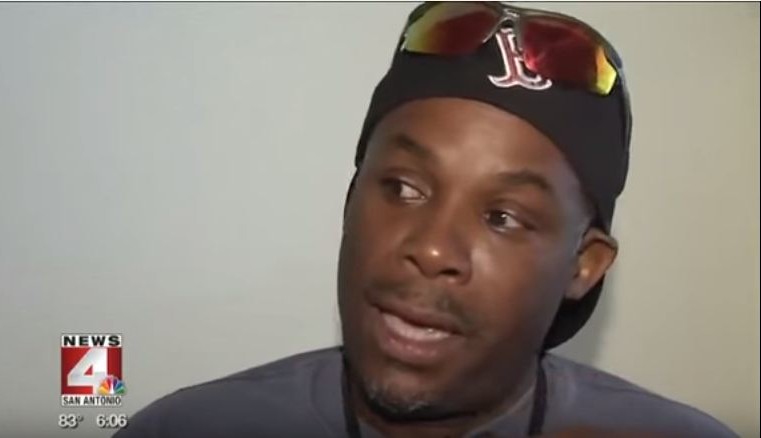 SAMMinistries' Veterans' Housing Stability Program was able to rapidly re-house Eric into an affordable apartment. The program provided furniture, basic household goods and support from a case worker.
Eric is beyond grateful for all the physical needs that have been fulfilled by SAMMinistries' program, "it's indescribably good to go to my own refrigerator," he said. However, he said it's the "good people behind the program," that are making the real difference in veterans' lives.
"I don't wear jewelry, but I wear this."
Eric celebrated his birthday at the end of June in his own apartment. He works a part-time telemarketing job and continues to stay sober. Eric's case manager will continue to help him set goals and find the tools and resources to accomplish them.
An apartment key hangs around Eric's neck to remind him of his past. "I don't wear jewelry, but I wear this," Eric said, holding his key proudly. "It reminds me that, at one time, I didn't have it."
SAMMinistries' Veterans' Housing Stability Program provides rent and utility support to veterans and their families to prevent them from entering homelessness, or to rapidly 
re-house them into new homes.