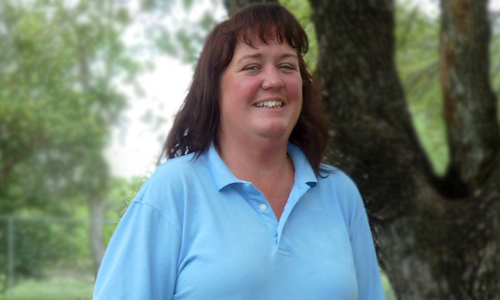 Anne is local mother two who was married for 14 years and never imagined facing homelessness.  But life often takes unexpected turns.
Anne's husband left her in the middle of the night taking all of their savings—she awoke to just $1.27 in the bank.
With no money and two kids to support, Anne knew she would need help to keep a safe roof over her their heads. That's when a counselor at her sons' school told here kids about SAMMinistries, and told them to tell their mother.
---
"I came in here homeless and penniless."
---
With no other options, Anne came to see what SAMMinistries was all about—and found shelter, support and hope. "I came in here homeless and penniless," she says. "And SAMM gave my kids a safe place to lay their heads."
Anne has benefitted from SAMM's many life improvement courses, including life skills classes, conflict resolution and even the fitness class, which enabled Anne to lose 103 pounds. "The staff is fabulous," she says.
Today Anne works full time at a pet spa in the area.
Her children have benefitted from the Backpack program, receiving school supplies she otherwise couldn't afford."Today my boys are in Honor Roll," she says.